Lectures in Czech Republic
Date : lundi 19 février 2007
Lieu : Sazava, Czech Republic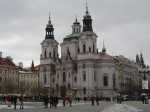 Monday February 19, 2007
Saturday February 24, 2007
Sazava, Czech Republic
Organisation : Adventist Theological Seminary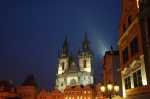 Lectures in Ellen White Studies, Christian spirituality and Musicology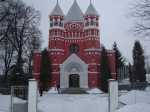 Monday : "Spiritual hospitality at the time of Ellen White and the pioneers : existential lessons for the Seventh-day Adventist Church of the 21. Century"
Tuesday : "The Dangers of Perfectionism : Biblical and Historical Reflection"
Wednesday-Thursday : "What Kind of Adventist Spirituality for the 21. Century?"
Friday morning : "The Gregorian Music and the Lutheran Choral : Lessons for the Contemporary Liturgy"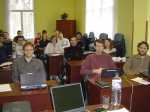 Friday evening : "A Woman called Ellen : Reflections on Ellen White's Life and Work, the Real Nature of her Ministry, her Spirituality, and her Humanity"
Saturday morning : "Sermon on the Christian Use of Words : an Essential dimension of the Whitian Spirituality relating to Human Dignity"
Saturday afternoon : "Presentation of the Ellen G. White Estate and the EUD Ellen White Research Centre : pictures, what, why, how, projects"